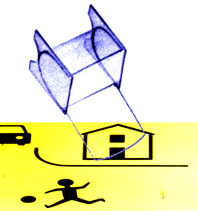 . i cant get the rHythm. were in a beautiful house in the country but i can't get the rhythm. everyone says itll be okay. just don't get freaked out. but i can't get the rhythm. sit on the steps with too much caffeine and a locked jaw i can't get the fu ing rhythm. yesterday was okay, tommorrow will be okay. im okay how are you iam fine thanks how are you im okay how are you? I hoPE YOUR OKAY too.
[mother natures fighting back fighting back polyethylene.]
empty spaces terrifying. silence terrifies me. its going okay thanks. for asking. why write what you wanna read? just like the rest of the net. silence is better. cease thinking, it is noise and it troubles. so quit. if you see a british pop star behavi badly he is friends with charlie. charlies an arsehole. a lot of people talk and write shit. they know charlie. they work for the papers. charlie says always tell your mummy where you're going. charlie says looks both ways behind in front all around (w 's that? who you calling a... huh? what was that?) watch your back before crossing the road.


...people and accidents...




laura winwood got it. she said we should call our studio "canned applause" after something phil had said. thats what its like. a bad sitcom. you need a sitcom. everything oversimplified.